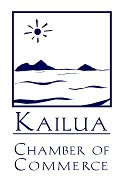 Island Massage Kailua offers relaxing and therapeutic massage services.  Massage therapy is medically proven to do everything from alleviating stress to lowering your blood pressure to decreasing migraines, insomnia and depression.   The benefits of therapeutic massage can have a positive, lasting impact in your life.
Owner and lead massage therapist Brian S. Tow, LMT graduated from the Denver School of Massage Thearapy top in his class. He has been a massage therapist on the Windward side for 8 years.
Island Massage is also a proud member of the Kailua Chamber of Commerce and regularly participates in community service events.
We now share a space with an Acupunturist, Chiropratctor and Medical Doctor who specialists in Naturopathic healing.